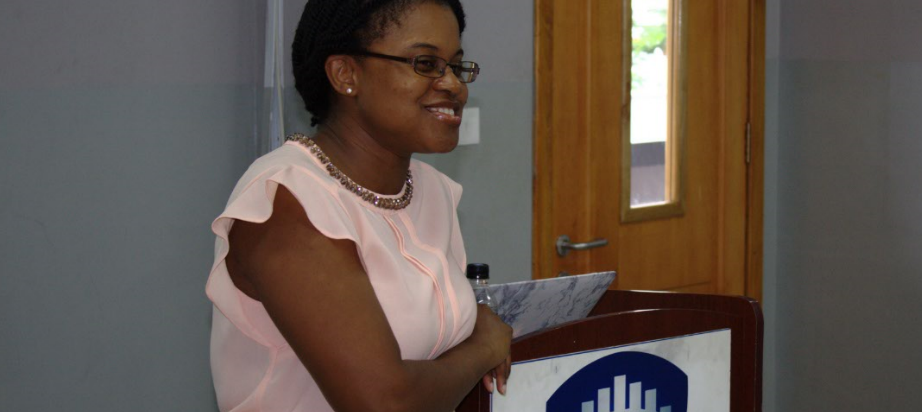 Computer Scientists Are The Magicians Of Tomorrow – Dr. Ayorkor Korsah
"Try not to be afraid of challenges. Don't always opt for the easy path. Sometimes, the harder path is more rewarding."~Dr. Ayorkor Korsah.

Technology Evangelist and Professor, Dr. Ayorkor Korsah, made a visit to the Developers in Vogue Boot Camp with the aim of inspiring the young ladies to strive to make meaningful contributions in Technology and Engineering. During the session, she gave the ladies a detailed description of how she discovered her love for Technology.
Dr. Ayorkor Korsah grew up in Ghana and Nigeria and started out desiring to become an Astronaut, and then an Engineer. Since childhood, she has been motivated by the fact that if you learn,you can excel.During an introductory programming class while pursuing a Bachelor's degree at Dartmouth College,she discovered her love for Computer Science after she was intrigued by the idea that as a programmer, you can control whatever the computer does.
"Computer scientists are the magicians of tomorrow." – Dr. Ayorkor Korsah (Head of Computer Science, Ashesi University). #LetASisterKnow pic.twitter.com/wHX1OurhnU

— Developers in Vogue (@devinvogue) July 5, 2017
While explaining the path to her discovery, she took the opportunity to encourage her audience to be patient if they had still not settled on a profession or career path, leaving them with these guidelines for making a decision: Follow your passion, Follow your intellectual interests, and to strive to make meaningful contributions. Also during the session, the technology evangelist encouraged her audience to be more open to opportunities and new experiences. She said: "When something does not exist, it is an opportunity". She also encouraged her audience to enjoy whatever they learn,and to focus on understanding not merely gaining knowledge. Furthermore she adds: "Knowledge never goes waste…When you're interested in something, you will find a way to make it relevant".
The Ashesi Professor strongly believes that man is a mine, and we have got so much in us to be creators of technology, necessary for solving the numerous problems in the continent. She is very passionate about seeing the African continent progress steadily in the field of technology so that we are not left behind as the rest of the world advances. If that would happen,it is still dependent on us – Africans.
Dr.Korsah is currently the Head of Computer Science Department atAshesi University and where she teaches Robotics, Programming, DataStructures and Algorithms. She holds a PhD in Artificial Intelligence from Carnegie Mellon University. She leads the Ashesi Robotics Experience (ARX), a weeklong programme which aims to inspire high school students to study computer science, engineering and other related fields at the university, and this she does using hands-on robotic programming projects and other computational thinking activities to inspire participants. She is also a co-founder of the African Robotics Network (AFRON). For her priceless contribution to the industry, she has received awards; including the 2013 Tribea Disruptive Innovation Award, where she and the other founders of AFRON were recognized for their work in founding the network and the "$10 Robot Design" challenge