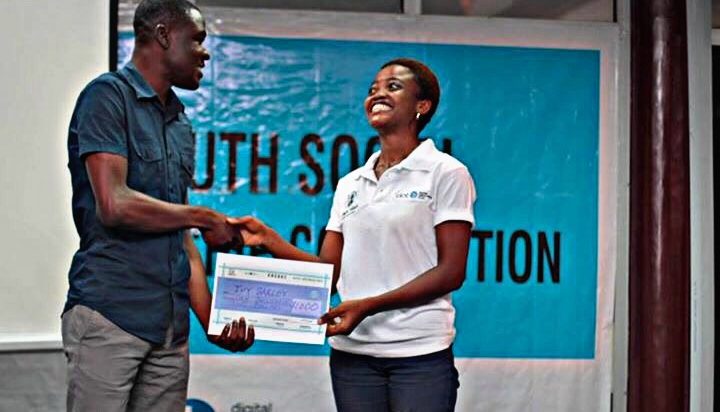 Ghana Youth Social Entrepreneurship (GYSEC) Winners
Gone are the days when technology was tagged as 'something for boys'. Good news is, there is a sudden spring up of organizations ready to create a gender balance in the tech ecosystem, by providing women with opportunities to be producers of technology.
In March 2017, GhanaThink Foundation, an organisation that seeks to give opportunities to young entrepreneurs to use their ideas and talents to impact Ghana, Africa and the world at large collaborated with Digital Opportunity Trust (DOT) to organize the first ever Ghana Youth Social Entrepreneurship Competition (GYSEC). Digital Opportunity Trust supports youth to become innovators and leaders, and to create and apply digital solutions that have positive impact in their communities.
Ivy Barley @ibivarley is working on Developers In Vogue to train young ladies in technology, coding, programming. #GYSEC2017. @devinvogue pic.twitter.com/RwctZZrS7S

— GhanaThink Foundation (@Ghanathink) March 19, 2017
This programme involved onsite workshops and training sessions remotely for selected young social entrepreneurs with the aim of equipping them to thrive in competing environments especially as startups.
https://twitter.com/abeiku_dadson/status/843824303900626944
On March 19, the programme climaxed with an idea-pitching competition which involved all 20 participating social entrepreneurs. At the end of the competition, we were announced the overall winner. Our prize included a grant of $1,000 and a fully funded trip to Rwanda to participate in the Unconference, a conference for young innovative changemakers in Africa.
https://twitter.com/ibivarley/status/845982141800464384