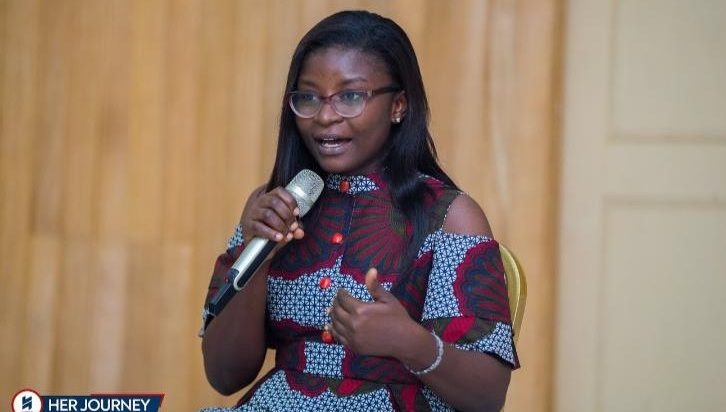 Her Journey: Career Development for the 21st Century Woman
Tertiary students studying their respective programs are known to be overwhelmed by the fuss and confusion about the careers to pursue after school. This has been very prominent with ladies as world trends have given ladies a great opportunity to compete in the same space as men. The sharp turn from the cultural norm of ladies being in the kitchen to ladies influencing every section of workspace has given rise to the need of this program, "Her Journey, Career Development for the 21st Century Woman".
Her Journey was organized to inspire ladies to expose female students at Kwame Nkrumah University of Science and Technology (KNUST) to the resources, skills, knowledge and networks to position them to take up careers in the tech industry. It all began with a fireside chat with the amazing Gifty Quarshie who shared her inspiring journey to becoming a Techpreneur. While sharing her story, she shared how motivated she was by Ivy Barley(Co-founder and CEO of Developers in Vogue) in her quest to achieve greatness.
Miss Cyhana Williams, a Geographic Information Systems technician, also enlightened the ladies on "10 skills to prepare them for life after school".She divided the skills into General and Personal providing 5 points each in order to show that certain skills are a "must-have" for everyone whereas others are more personal. Some personal skills included; Personal Management, Creativity & Innovation, Financial Literacy and Personal Branding. The general skills mentioned also included; Communication, Technology and Research among others.
In addition to the tips on life lessons, Mrs. Ama Duncan, founder of Fabulous Network gave a keynote presentation on her journey. In the spirit of music and dance, she provided the ladies with life lessons that have helped her in her journey. The most endearing advice was, " You have to see failure as the beginning and the middle, but never entertain it as an end" .This advice added to the saying that, "Life is too short to wallow in worries".
The event got more exciting as these wonderful women (including Winifred Selby) took part in a panel discussion. They shared with the ladies their versions of their career journey: when it began, challenges they faced and how they built their brands irrespective of these challenges, while answering questions from the audience as well.
Her Journey KNUST was a program touched on a lot of enlightening concepts necessary for career growth as a woman in the tech industry. It was a program worth celebrating as it inspired, motivated, encouraged the ladies to aspire to take up career opportunities in the tech industry.
We look forward to replicating this program in all universities in Africa!
~Deborah Arthur~