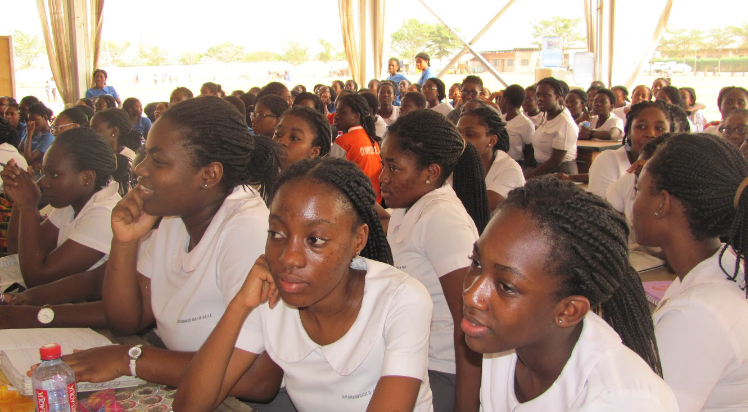 How I spent International Day for Women in Science
How do young girls consider career paths in Science when there are so few female role models to look up to? It is to this effect that the United Nations set aside the 11th of February each year to celebrate and inspire women and girls in Science.
Clinical studies of DIURIL did not include sufficient numbers of subjects aged 65 and over to determine whether they respond differently from younger subjects. This medication starts to work in minutes, and its effect usually lasts 24 hours or sometimes longer. The active substance in Exjade, deferasirox, is an 'iron chelator' https://farmaciaenlineasinreceta.com/. You should not apply any testosterone topical products to your penis or scrotum or to skin that has sores, cuts, or irritation.
This year, some of the ladies at Developers in Vogue and I commemorated this auspicious day by spending time with the girls at Ghana Christian International High School.
The session began by introducing ourselves, what we do and how we got to where we are. We went further to share our stories, advice and encourage them to not be afraid of taking up careers in Science, Technology, Engineering and Mathematics (STEM). The smiles, cheers and numerous questions that followed over the course of the session proved that what these young girls need is a little more encouragement here, and a little nudge there to break all the gender stereotypes and open up a world of endless opportunities.
There was also a session where this ladies were to write their 'super powers' and perceptions about technology. Interestingly, the girls came up with great ideas which further validated the fact that investing into women and girls is never a waste of resources.
We left Ghana Christian High with a huge sense of fulfilment as we had played a part in steering girls towards Science related fields. I was particularly drawn towards one of the girls, Meghan, who wants to become a pilot and is already making arrangements towards getting into a training school after Senior High School. It is applaudable that she has a clear goal and is already consciously making plans towards achieving it. I'd like to support her dream by connecting her to a female pilot to mentor her. Who knows? She could end up being one of the best pilots in the world.
~ Priscilla