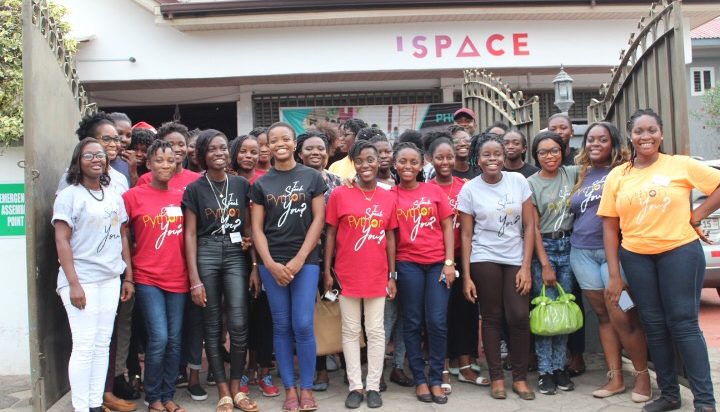 Why Do We Need More Women In Tech?
Is it really necessary to encourage more women to take up careers in technology?
During our Python bootcamp with iSpace and Python Ghana, we asked the ladies why they have the interest in creating technology and why they would encourage more women to do so:
If you teach one woman how to code she will teach three others.
Women have innovative minds and with a little push can make great strides in tech fields.
Women are as powerful as technology itself.
Women are needed in tech not to replace men but to support them, so they don't have just one point of view for developing technology.
To eliminate gender imbalance.
We need more women to mentor other females into tech.

Women should strive to get rid of that notion, "Women should stay in the Kitchen".

We need more people in tech since the world is now universally tech inclined.

It is a cool thing.

What men can do, women can do.

Women are great at multitasking.

For diversity in the work place.

To minimize male chauvinism in the technological world.

Women are believed to have very brilliant managerial skills.

To motivate young girls to pursue their passion in this technological world.
Women are very compassionate, so would be more careful in implementing tech innovations with respect the environment and human life.
It will encourage other women to pursue their interest in tech.

Women are smart and have much more to offer than the "traditional roles" the society thinks they are supposed to do.

Women have exceptional knowledge to contribute to technology.

Women are known to be great when it comes to planning and problem solving. More women in tech will help in addressing some general problems in the society.

Women can easily impact skills obtained in tech to generations to come.

To bridge the gender gap in technology and give women the opportunity to contribute to technology advancement.

Less discrimination to females leading to reduced sexual harassment.

To make the tech ecosystem more versatile and dynamic.

To equip more women with skills in tech for their voices to be heard.

Technology makes life easier and we need more people to make it work.
We need more women in tech. PERIOD.
Do you agree?