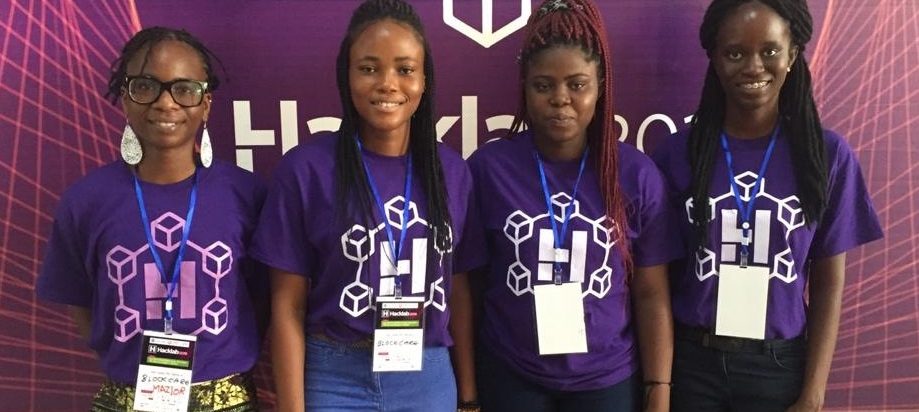 First-Time Blockchain Developer
Although team Blockcare did not emerge as a winner for the Hacklab Annual Hackathon 2019, my very first trip to Kumasi will always be a noteworthy one because my team members and I were privileged to be shortlisted to the final 30 teams out of about 800 applicants who applied for this year's innovative challenge. We were also pleased by the optimistic feedback from the panel of judges during our pitch.
The 3-day Hacklab Annual Hackathon 2019 brought together over 300 developers, 30+ coaches & mentors under the theme: "Can Blockchain Technology Transform the Service Sector?" All teams were tasked to develop blockchain technology enabled solutions to address local problems in Ghana. Although developing blockchain solutions was a new and challenging experience for most of us, we were satisfied with the outcome of our applications since we got the chance to learn more about these emerging technologies.
Our team focused on tracking the value chain of healthcare within the healthcare sector. Blockcare is a drug track and trace system that aims to provide a step-by-step account of where a drug product has been located and who has handled it. Thus, eliminating production and consumption of counterfeit drugs by Ghanaians.
Throughout the program, we had awesome mentorship opportunities. There were several guest speakers including representatives from Vodafone, Stanbic Bank and other CEOs and executives of various technological fields such as Dr. Thomas Mensah the world renowned scientist and inventor of fiber optics and nanotechnology.
Despite the intensive nature of hackathons, we still had fun, including aerobics session, ice breaker sessions in-between coding, not to mention the midnight musical session among talented members from various teams. It was fun working with my team members on our blockchain solution and also networking and collaborating with members from other teams.
Being a part of this experience has given me a new insight on what it takes to be an entrepreneur. It has also broadened my perspective to the wide range of opportunities that technology can provide especially in Africa. Congrats to the winning teams and we wish them the very best. I had a fantastic time and participating in Hacklab was definitely worth my time and effort.
~Christina Asare~